Literary Division
The Primetime division represents innovative creators and writers for television, film and new media in both comedy and drama across North America. The Primetime team also represents episodic and producing directors for domestic and service production opportunities.
The Youth and Animation division represents top-tier creators, writers and directors dedicated to entertaining audiences from toddler to tween and is the only dedicated Youth and Animation division in Canada.
GLENN COCKBURN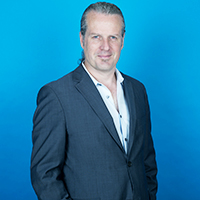 Glenn Cockburn is the founder of Meridian Artists. Along with the rest of the Meridian Artists team,
Glenn currently represents a select roster of some of Canada's most talented writers, directors and producers. Glenn's career started in 1996 when he began working as script reader for New Line Cinema and Innovative Artists Agency. From 1997 through 1999, Glenn worked as a Creative Executive at Templeton Production's first look deal with New Line Cinema. In 1999, Glenn returned to Toronto and joined The Characters Talent Agency where he ran the Packaging Department. Glenn also acted as Executive Producer on the feature film, Young People Fucking, which premiered at the Toronto International Film Festival in 2007 and became one of the most successful and highest grossing Canadian comedies of all time. Glenn's other professional activities include teaching the course, The Business of Film and Television, at Sheridan College as well as being a board member for the Humber Comedy program. Glenn has a B.F.A. Honours in Film and Television Production, from York University and a M.B.A. from the Ivey School of Business.
KERRY BALL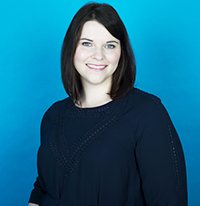 Kerry Ball is a Literary Agent and Head of Development at Meridian Artists. Kerry joined the Meridian team in 2010 as an Associate where she worked closely with the Agents and roster to facilitate employment opportunities and project sales in both Canada and the USA. She transitioned to the role of Agent in 2014 and represents literary clients for youth, animation and primetime production and development in Canada. Kerry also manages Meridian's internal development slate to maximize sales opportunities for original IP. Prior to Meridian, Kerry worked at Achilles Media as a Content Producer for television production and programming events such as the Banff World Media Festival, Just Comedy at Just for Laughs in Montreal, and History Makers in New York City. In 2013 Kerry was awarded the CBC Business of Broadcasting mentorship through Women in Film and Television Toronto (WIFT-T). Kerry is an active member of WIFT-T and in 2016 completed their inaugural Shaw Media Management Accelerator program through Ryerson University. Kerry is a graduate from Ryerson University, earning an Honors BA in Radio and Television Arts with a minor in English.
conrad sun
Conrad Sun joined Meridian Artists in 2014 as an Associate. Based in Los Angeles, Conrad devotes his efforts toward building the Los Angeles roster, and supporting all of Meridian's LA based clients for both staffing and development. Additionally Conrad works with the Toronto office to develop properties for the US market and prepare clients who plan to work in Los Angeles. After graduating with a Bachelor of Science Degree from the University of Alberta, Conrad started his entertainment career by founding a Calgary-based video production company in 2004. Soon he took his passion for film producing and entrepreneurship to Los Angeles where he attained his Master's Degree from the Peter Stark Producing Program at the University of Southern California. Since then, Conrad has gained experience working in content development at companies like Epix, Hasbro Studios, Gran Via Productions (Breaking Bad) and New Wave Entertainment.
Andrew Korogyi
Andrew Korogyi began his career with Toronto production company Fifth Ground Entertainment where he worked on the TMN Original Series REELSIDE. Korogyi left Fifth Ground in 2015 to produce and co-edit his first feature film, MINA WALKING. Mina Walking premiered at the 65th Berlin International Film Festival, won the inaugural "Discovery Award" at the 2016 Canadian Screen Awards, has screened at over 40 festivals and garnered 13 awards. Korogyi holds both an Advanced Diploma and Bachelor of Applied Arts from Toronto's Humber College and was a participant in the 2016 Berlinale Talents Lab.
Alexandra Guccione
Alexandra Guccione joined the Meridian Artists team as an assistant to Glenn Cockburn in the literary department. Alexandra graduated from Ryerson's RTA Media Production program with a specialty in single camera production and screenwriting. In her final year at Ryerson, Alexandra's original pilot script went on to receive two RTA based awards for its outstanding demonstration of dramatic writing conventions. She has focused her career thus far on development and screenwriting and wants to continue to explore writing for different platforms.
Meaghan Stringer
Meaghan Stringer joined Meridian Artists as an assistant to Kerry Ball. Raised in Northern Ontario, Meaghan is a graduate of the RTA School of Media from Ryerson University holding a Bachelor of Arts degree in Media Production. Meaghan recently directed the comedy web series BRENNAN & VICTORIA MAKE RENT. She loves producing, casting, editing and location scouting and is a volunteer for Tangled Art + Disability. Before joining Meridian she was the Marketing & Theatrical Intern for Mongrel Media, a Canadian independent film distribution company where she helped with grassroots outreach marketing for international and Canadian feature titles.
Jean kim
Jean Kim is a graduate from the Ryerson Image Arts Film program. Graduating with honours and a minor in English, she produced and co-produced three thesis films as part of her last year of school. One of her thesis films, DINNER WITH THE FRENCH, recently made its world premiere in Montréal at the Festival du nouveau Cinéma to represent Ryerson University in the student competition. Jean joined the Meridian Artists team as an assistant to Kerry Ball in the literary department and continues to attend and photograph various film festivals in Toronto as an active member of the arts community.